Skip to footer
E-85, E-15
The Andersons has been a trusted, reliable producer of E-85 for more than a decade. Our blends are sampled and tested regularly by a third-party laboratory, meeting all federal specifications. We use only state-of-the-art computerized blending equipment set at tight parameters to assure accurate blending. 
• Our E-85 blends meet all federal specifications as directed by ASTM® (American Society of Testing and Materials) D5798.
• Our E-85 blends meet the ASTM Reid Vapor Pressure specific range requirement for each of the four classes (Class 1 for warmer weather, Class 2 and 3 for cooler weather, and Class 4 for cold weather).
Our four ethanol plants, as part of the Renewables segment, are located in Indiana, Iowa, Michigan, and Ohio, and are easily accessible, 24/7, for loads. The Andersons sells E-85 at a competitive price and can also deliver full or partial loads to your location.
E-85, E-15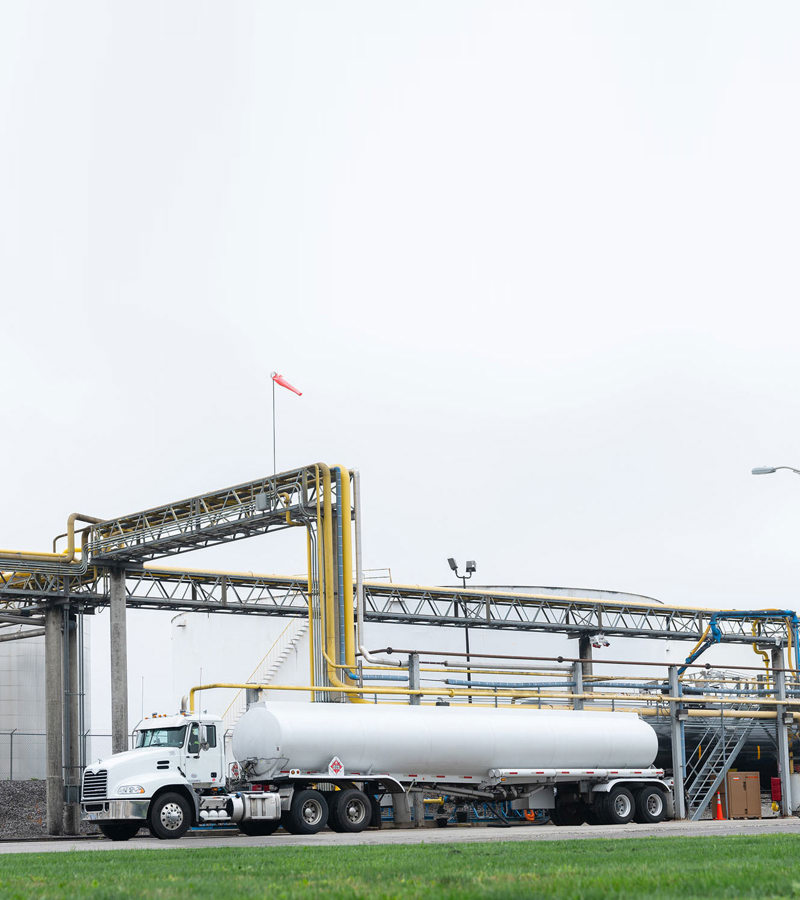 Why should you consider flex fuel?
With only 4,500 stations offering E-85 nationwide, carrying E-85 will differentiate your store from competition.
Increase your profit margin while lowering the price of fuel to the consumer.
Offering E-85 attracts new customers, which increases fuel and in-store sales.
Most municipal vehicles such as police, fire, and city maintenance are flex-fuel vehicles (FFV). Federally regulated fleets that operate FFVs must use E-85 fuel that is located within 5 miles or 15 minutes from your station.
E-85 is commonly sold at a discount to unleaded gasoline.
There are nearly 24 million FFVs on the road, with more being produced every day.
Installing E-85 helps to prepare your station for future blends (i.e. E-15, E-30, etc.).
E-85 is better for the environment by reducing tailpipe emissions up to 30% compared to traditional gasoline, which appeals to the environmental consumer with FFVs.
Installing E-85 can be an affordable investment.
Infrastructure funds may be available.
Buying directly from The Andersons removes middleman markups and reduces your delivered E-85 cost.
E-85 Inventory Management (a major convenience) is available at no cost.
Most retailers that offer E-15 are now labeling signs and dispensers as offering UNLEADED88.
E-15 is safe and approved by U.S. EPA for all 2001 and newer cars, trucks, and SUVs.
Automakers explicitly approve E-15 for more than 97% of new 2022 vehicles.
Almost 96% of 2021 models are legally approved and have warranty coverage for E-15 by the manufacturer, including Audi®, Fiat Chrysler®, Ford®, General Motors®, Honda®, Hyundai®, Jaguar®, Kia®, Land Rover®, Lexus®, Nissan®, Porsche®, Toyota®, and Volkswagen®.
These model years represent more than 93% of vehicles on the road today.
E-15 is currently available in 30 states and growing.
There is no noticeable difference between the mileage achieved when using E-15 and the mileage when operating on E-10.
E-15 typically has an octane rating of 88, but at a lower cost than regular unleaded -- this gives the retailer a lower priced fuel on the price sign and attracts customers.
Not only are there increased margin opportunities with E-15, but you could easily become the price setter in your area on a product your competition does not offer.
It has been proven that E-15 does not replace existing E-10 gallons, it attracts new customers; overall fuel volumes are up at every station offering E-15 today.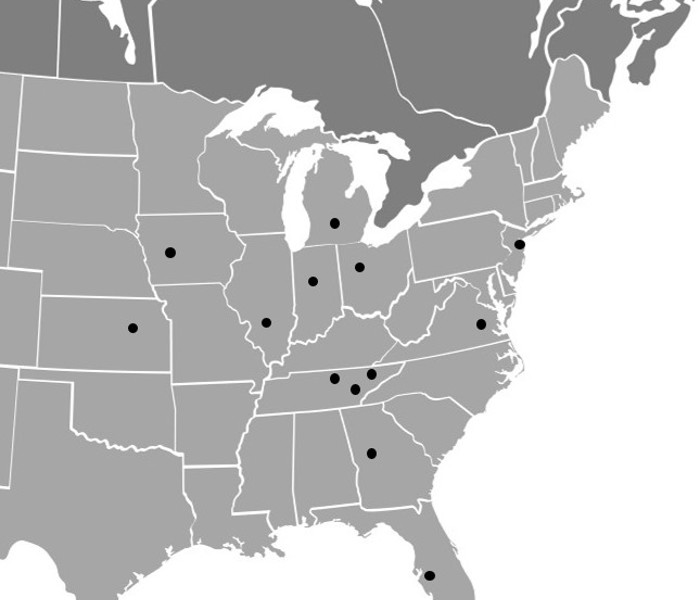 The Andersons Difference
Buy direct from the ethanol producer. The Andersons has four ethanol plants offering E-85:

Albion, Michigan; Clymers, Indiana; Greenville, Ohio; and Denison, Iowa

Eight terminals located in Richmond, Virginia; Elizabeth, New Jersey; Knoxville, Nashville, and Chattanooga, Tennessee; Atlanta, Georgia; Hartford, Illinois; and Tampa, Florida

The Andersons currently serves E-85 retailers in the following states: Alabama, Connecticut, D.C., Delaware, Florida, Georgia, Illinois, Indiana, Iowa, Kansas, Kentucky, Maryland, Michigan, Missouri, Nebraska, New Jersey, New York, Ohio, Oklahoma, Pennsylvania, South Carolina, South Dakota, Tennessee, Virginia, and West Virginia

Computer blended to +/-1% accuracy

Prices sent via DTN and email, online delivery ordering system open 24 hours a day, supported on internet connected iPhone®, Android™, tablets, and PCs
ASTM is a registered trademark of American Society of Testing and Materials.
Audi is a registered trademark of Audi Ag.
Fiat Chrysler is a registered trademark of FCA US LLC.
Ford is a registered trademark of Ford Motor Corporation.
General Motors is a registered trademark of General Motors LLC.
Honda is a registered trademark of Honda Motor Co., Ltd.
Hyundai is a registered trademark of Hyundai Motor Company.
iPhone is a registered trademark of Apple Inc.
Jaguar and Land Rover are registered trademarks of Jaguar Land Rover Ltd.
Kia is a registered trademark of Kia Motors America, Inc.
Lexus and Toyota are registered trademarks of Toyota Motor Corporation.
Nissan is a registered trademark of Nissan Motor Corporation.
Porsche and Volkswagen are registered trademarks of Volkswagen Aktiengesellschaft.
Android is a trademark of Google LLC.