Skip to footer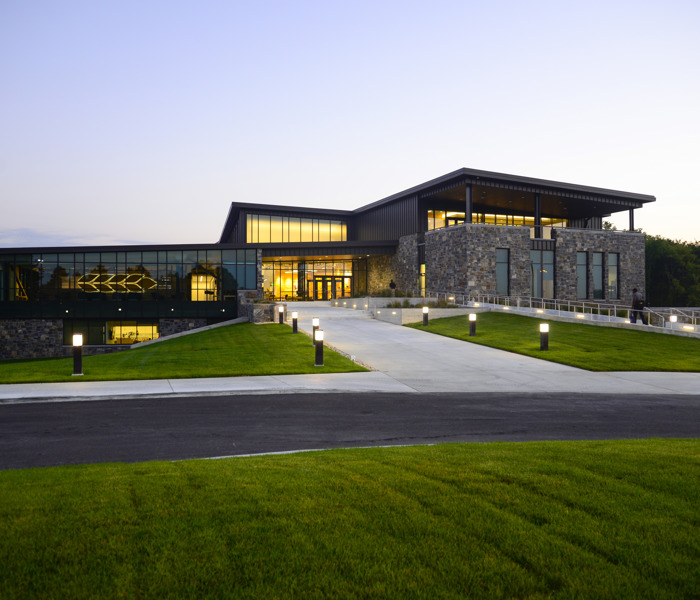 Who We Are
Our evolution from a small family business to a publicly traded Fortune 500® company is based on our deep commitment to service - both to our valued customers and the world we share.
We are a company which creates value for and builds mutually beneficial and enduring relationships with all our stakeholders and others with whom we do business.
We continue to leverage our core strengths in both the commodity grain and fertilizer industries to strategically grow while remaining committed to a legacy of success to become the most nimble and innovative North American ag supply chain company.
The Andersons Mission
We firmly believe that our company is a powerful vehicle through which we channel our time, talent, and energy in pursuit of the fundamental goal of serving God by serving others.
Through our collective action, we greatly magnify the impact of our individual efforts to:
• Provide extraordinary service
• Help each other improve
• Support our communities
• Increase the value of our company
"I am 67 years old and have enjoyed doing business with The Andersons for many years. It has always felt like I am working with a family company and I have appreciated the relationships that have been built over time.
From a business perspective, we have worked together in different capacities. From producing and selling my crop, to moving grain from the farm to the processor, our working relationship has evolved, creating positive outcomes for us all."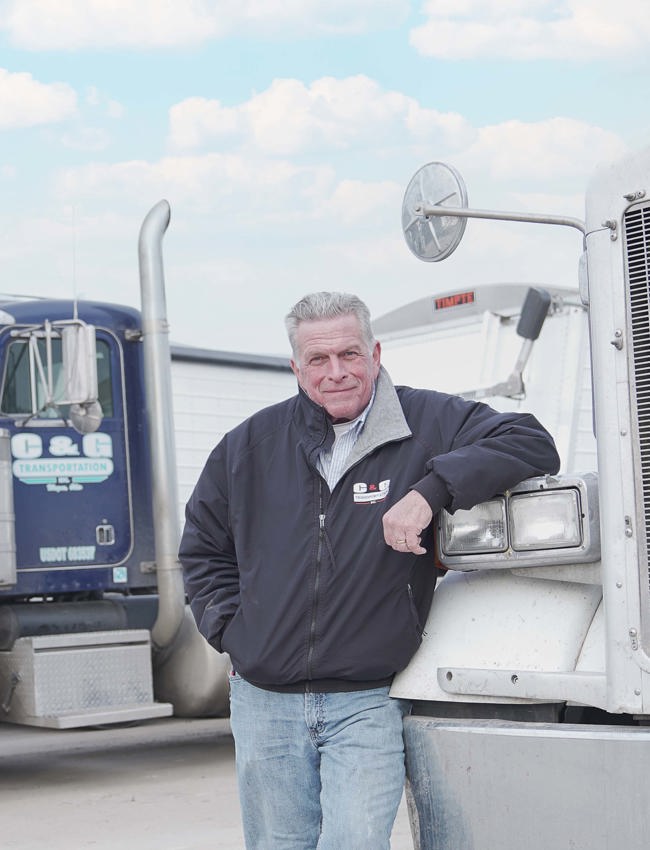 To be the most Nimble and Innovative North American ag supply chain company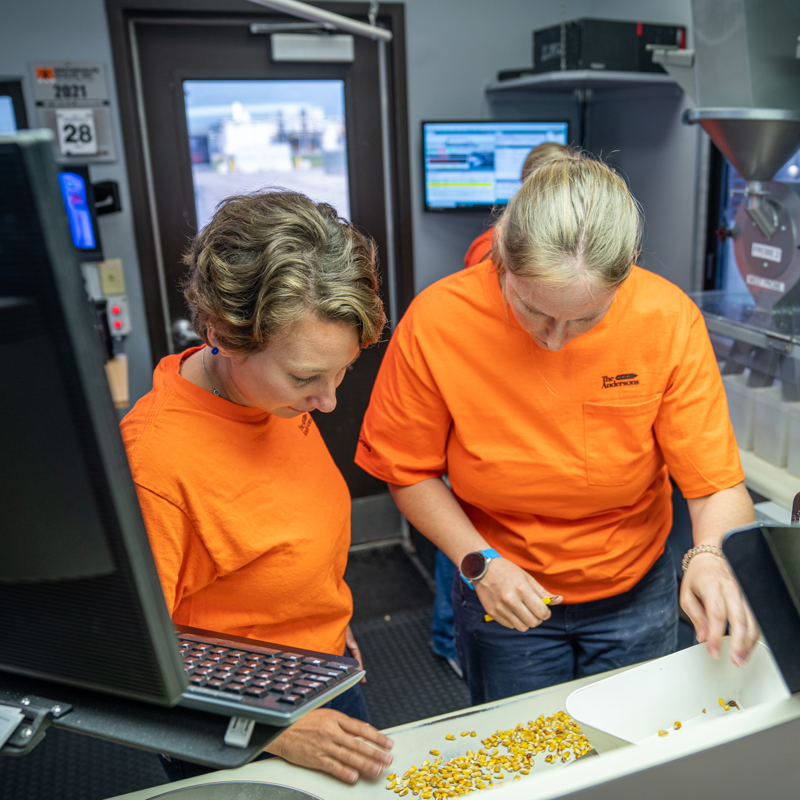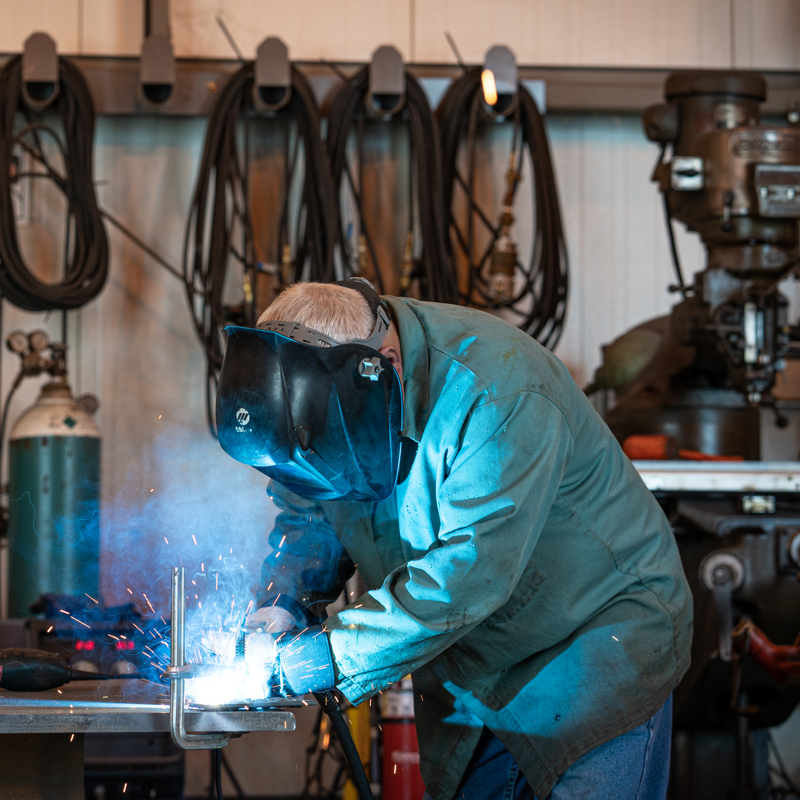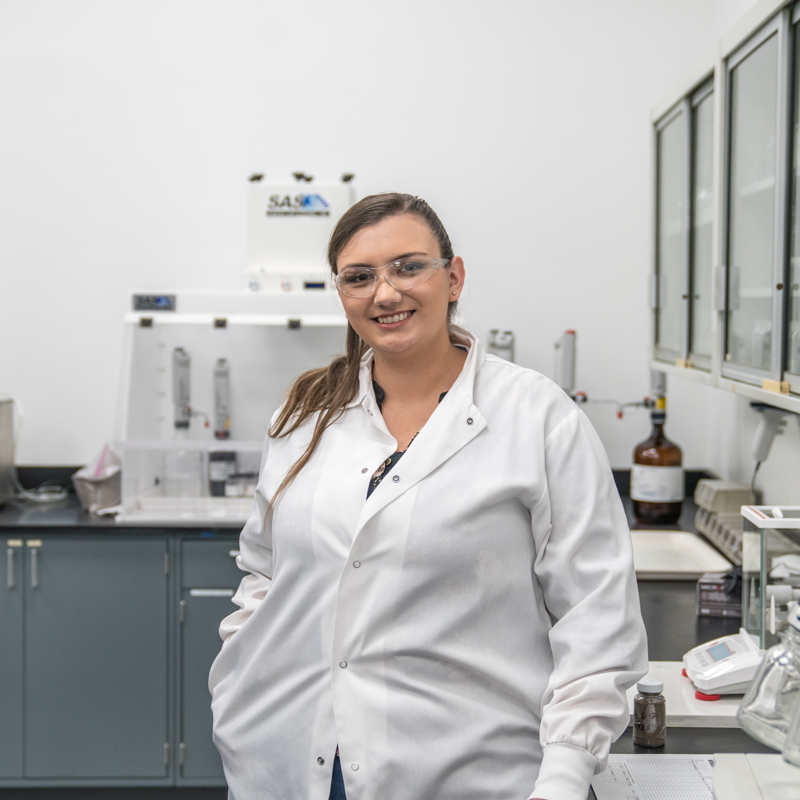 Statement of Principles
The Andersons was founded on the belief that all of us are subject to a higher and divine authority, and that we should aspire to goodness, integrity, fairness, respect, and those virtues which we think are consistent with divine will. We believe that possession of these qualities develops self-esteem, merits the approval of others, and enhances both private and public welfare.
Our Statement of Principles expresses the beliefs and philosophy held by our founders, forming the basis for the development of our operating principles and Mission. We are proud of our company. We pledge our continued best efforts to meet the needs and aspirations of those we serve.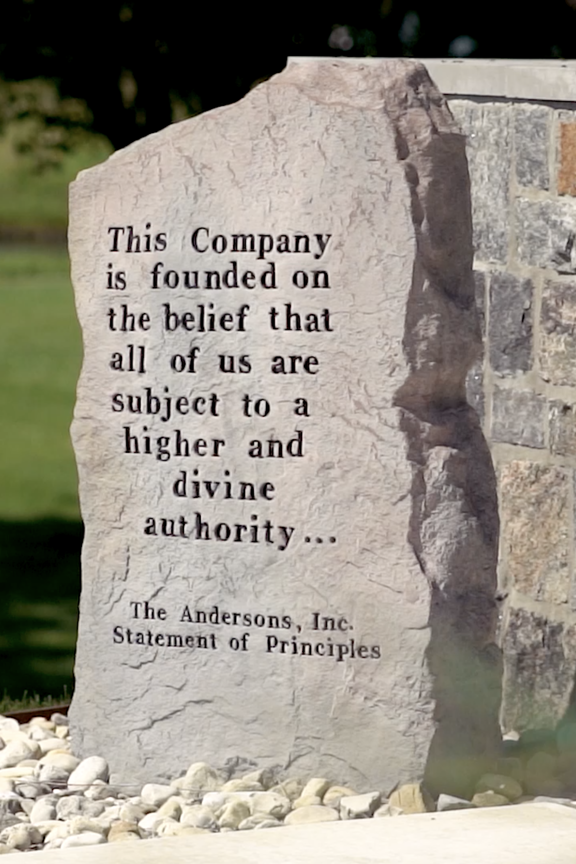 Our competitive economic system makes it essential that we place constant and primary focus on satisfying the needs of our customers. We should not lose sight of the fact that it is the customer who pays everyone's salary and who decides whether the business is going to succeed or fail. Everyone in the organization should realize that the customer comes first and that every customer is important.
All of our products and services should:
Provide clear value
Serve a useful and constructive purpose
Offer an honest representation of quality and quantity
Be presented in a friendly and courteous manner
We believe in the dignity of honest work and that working toward company goals should provide support and opportunity for each member of the organization to establish and progress toward personal goals.
The Andersons is committed to being accepting and inclusive while reflecting the diversity of our communities. Opportunities for employment and advancement are available to all qualified candidates, without discrimination. We are committed to providing a work environment that is free from all forms of harassment.
Each position in the company is important to our success, and we recognize the worth and dignity of every individual. We strive to treat each person with respect and to utilize their unique talents. We believe differences in people are a strength when they are focused on a common goal. Each employee of The Andersons has a responsibility to cultivate an environment in which differences are truly valued and respected.
If our company is to continue to thrive, a return on investment is essential. We are, therefore, committed to a strong and aggressive pursuit of profit and growth. Growth in total shareholder value must occupy a position of central focus if we are to succeed in our competitive environment, consistent with our responsibilities to our other stakeholders. We intend our growth to be focused and disciplined. We also feel that ownership by those who work for the company is important and we welcome investment in the company by our employees.
We recognize the right of shareholders to be well informed and we are committed to meeting this need through press releases, quarterly financial reports, annual meetings, and other appropriate means.
We are a company of high ethical standards and are committed to communicating our financial reports with a spirit of transparency so shareholders can make informed decisions.
The primary focus of our company is service to our customers. If we are successful in providing our customers with products and services that are of clear value, we have fulfilled an important aspect of meeting our obligations to the communities in which we live and do business. We believe, however, that both individually and collectively, our community obligations extend considerably further.
We feel we should generously share our time, talents, and financial resources in pursuit of solutions to our social problems and in support of other worthwhile community endeavors. We also encourage and stimulate others, including our employees, to do the same.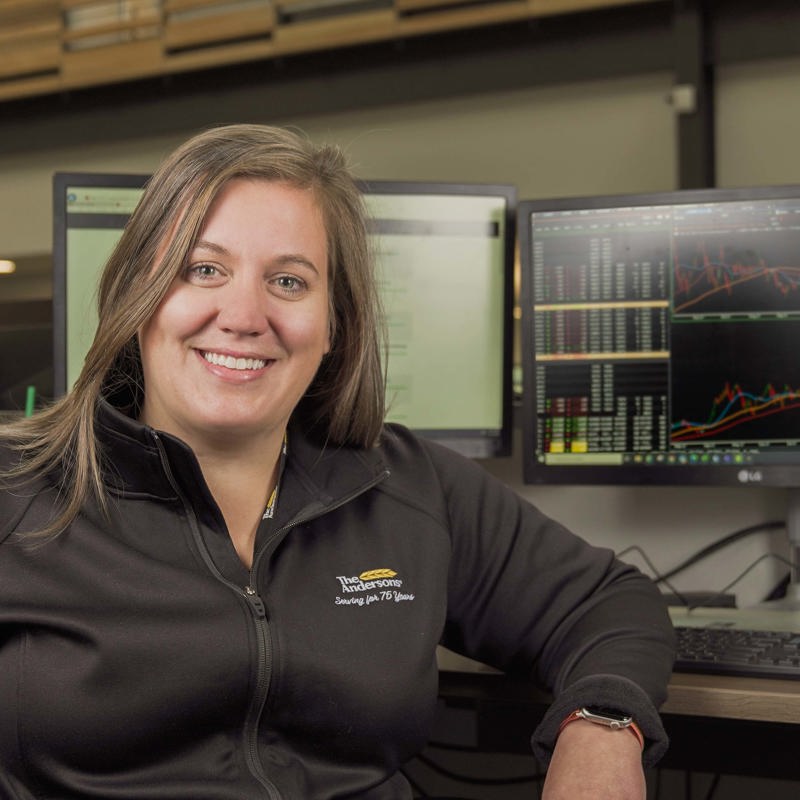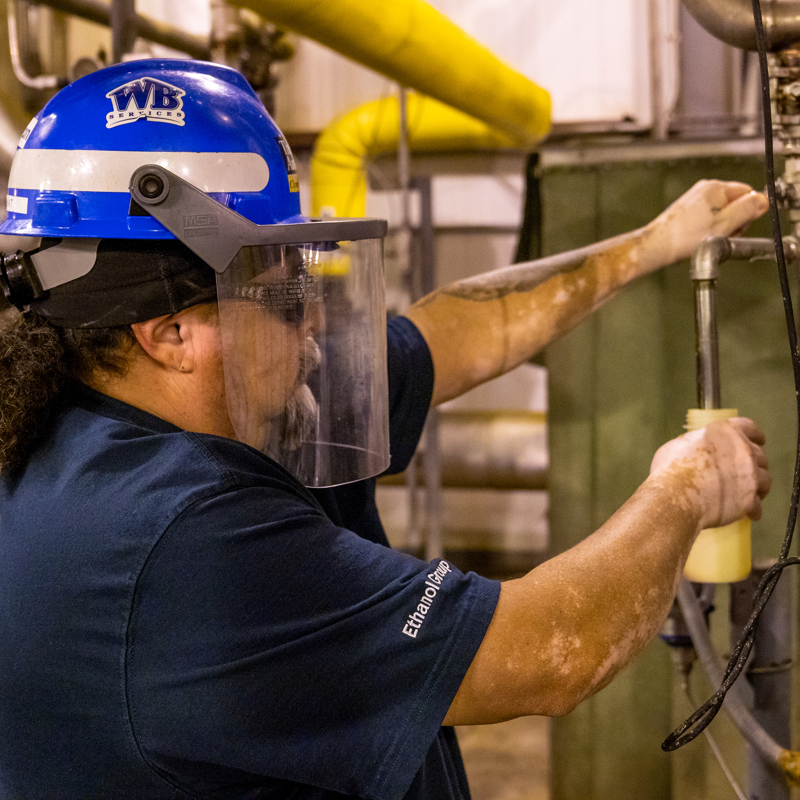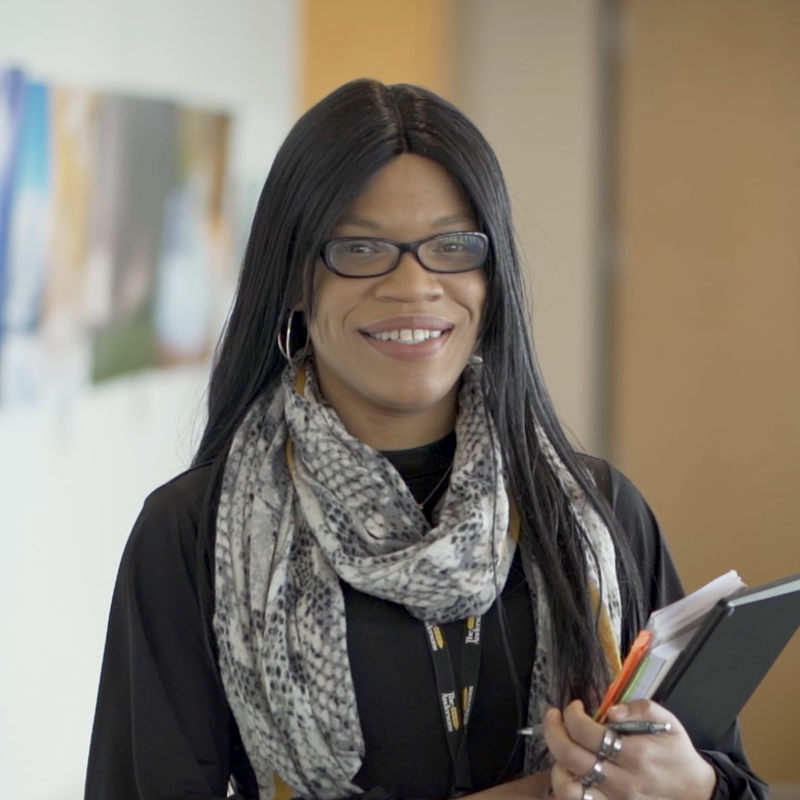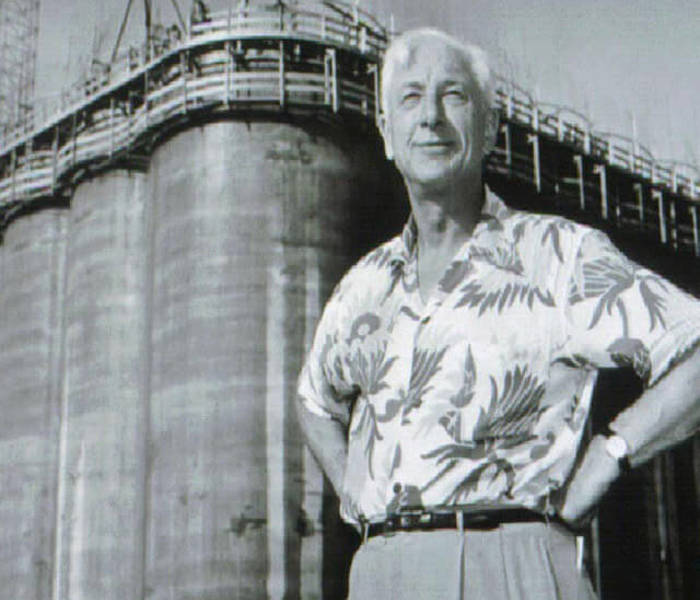 The Harold Anderson Story
For more information about our company's beginnings and its founder, view the documentary Grain: The Harold Anderson Story, a production of WGTE Public Media.
This three-part documentary chronicles our beginnings as a single truck terminal in the 1940s and highlights our growth and achievements since.
Fortune 500 is a registered trademark of Fortune Media IP Limited.