Skip to footer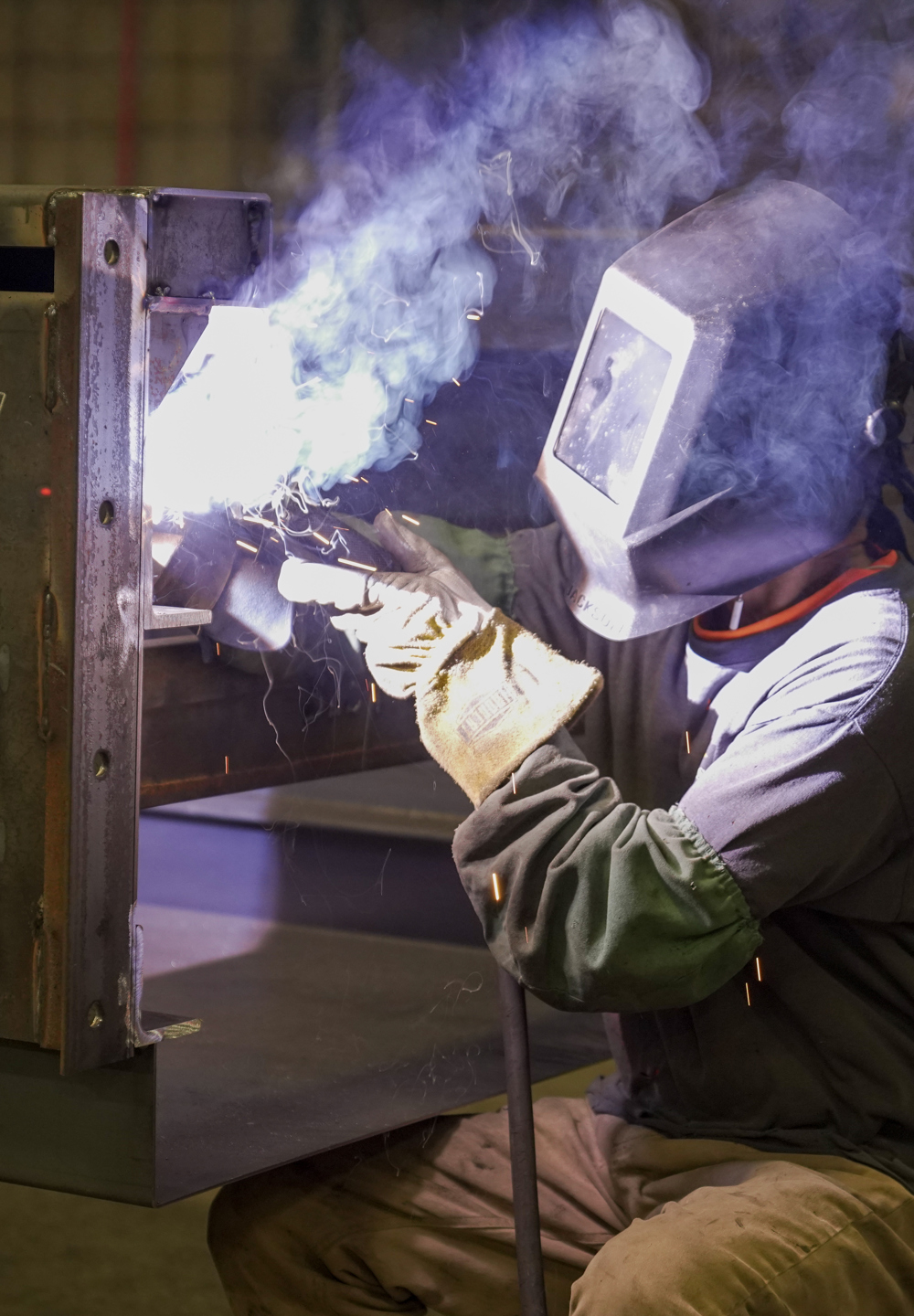 Fabrication Shop
The Andersons Fabrication Shop, located at 415 Illinois Ave., Gate 2 in Maumee, Ohio, is a full-service fabrication, cleaning, and painting operation and has been producing high-quality material handling systems, railcar components, and custom fabrications for more than 50 years.
Our staff, including a team of AWS D1.1-certified welders as well as an AWS-certified inspector, is knowledgeable and dependable and offers a variety of services:
Mild steel, aluminum, and stainless-steel fabrication
Other metal products such as stairs, handrails, ladders, and catwalks
Material handling equipment such as conveyors, jib cranes, bridge cranes, and lift tables
Forklift attachments, booms, and extensions
Safety equipment, safety cages, and safety gates
Railcar parts
Ornamental iron, handrails, and gates
Non-destructive testing
Filtration systems
Our shop can handle fabrication jobs both big and small, including custom fabrication and specially designed equipment.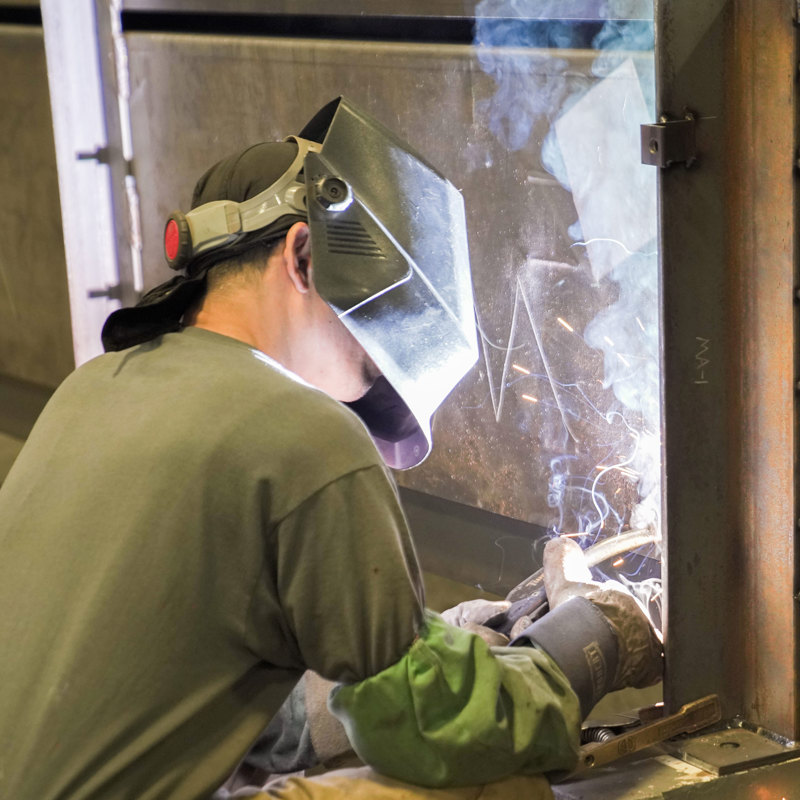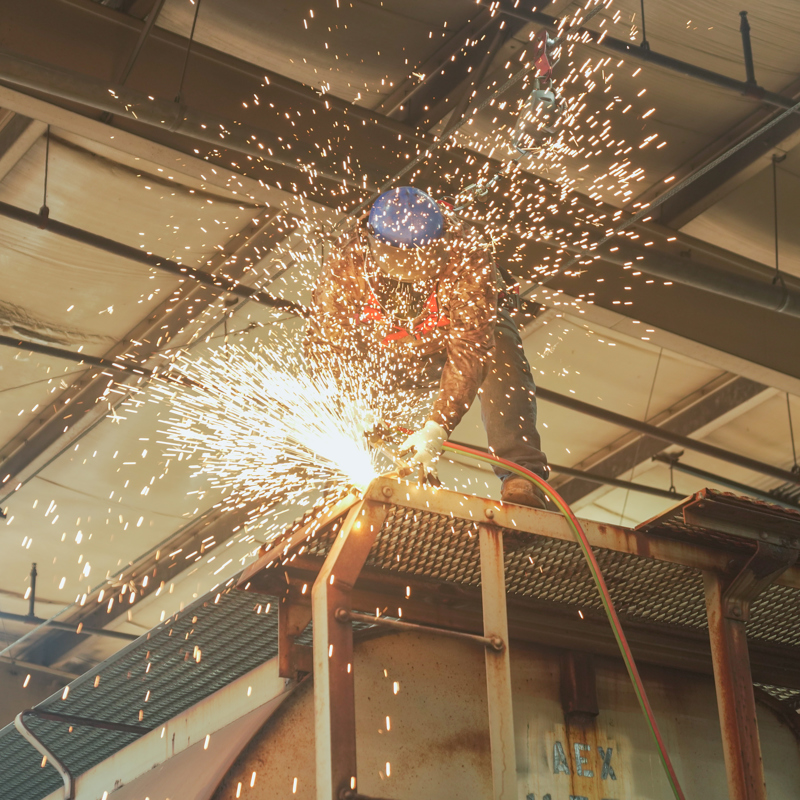 Services we provide
We offer on-site fabrication and installation work - from minor welding and repair to complex installation needs. Our mobile crews come fully equipped to visit your facility and offer recommendations or build to your specifications for:
Structural steel, joists, and decks
Stairs, handrails, catwalks, and ladders
Gates and industrial doors
Industrial ductwork
We build custom railcar components, including gates, hatch covers, interior swing-away bulkheads for boxcars, and one of the largest railcar gravity discharge gates in the industry. Our railcar components are safe, practical, and cost-effective solutions and include the following:
Butterfly Gate: The BVG-110 aluminum butterfly gate is used in purified terephthalic acid (PTA) service, where compressed air or nitrogen is introduced into the railcar through the blue fluidizer pads to "fluff" the material that has compacted during shipping in order to expedite unloading.
Gravity Discharge Gate: The 28″ x 48″ steel gravity discharge gate has one of the largest gate openings in the industry today. We also provide other gate sizes and types.
Swing-Away Bulkheads: The load restraining device (LRD) swing-away bulkhead offers shippers a safe, easy-to-operate, and cost-effective solution for rail transportation problems. The swing-away door design reduces the threat of injury associated with traditional restraint systems. This bulkhead can be operated by one person, providing significant savings on manpower expenses, and is lighter than other divider options for boxcars, allowing for more freight carry. Nearly maintenance free, the system, which is approved by the Association of American Railroads (AAR), adapts to all load configurations, reducing damage while in route.
Other items available:
Locomotive blue flags
Cut down dolly carts
Aluminum hatch keys
Hockey sticks
Forklift booms
A-frames with or without hoists/trolleys
Jack stands
Side sill support stands
Gate shafts, retainers, and spacers
Brake levers
Yoke racks
Brake beam racks
Coupler racks
Wheel transfer units
Coaming
Chain hooks
Aluminum hatch covers
We recondition stainless steel, aluminum, cast aluminum, cast iron, and wrought iron. Our process includes:
Blasting away dirt and rust
Repairing damages such as cracks, fractures, and dents
Applying a primer coat for proper protection
Painting items with a high-grade paint color of choice
The Andersons Fabrication Shop uses the DB500® Dustless Blaster, a safe and eco-friendly machine that uses recycled bottle glass for mobile blasting projects such as:
Automotive: Removes paint, rust, and putty; safe for the body, frame, rims, and other parts
Marine: Gentle enough to remove paint from the hull and strong enough to remove heavy marine growth on the outdrive and prop
Industrial: Removes existing residue and rust from trusses and walkways and strong enough to remove 10 mil epoxy as well as dried-up mortar and concrete from a cement mixer
Graffiti: Safely removes paint and graffiti from concrete and brick walls
Wood Restoration: Removes paint, polyurethane, lacquer, stain, and other wood coatings and can strip decks and handrails
Outdoors: Removes grease from parking lots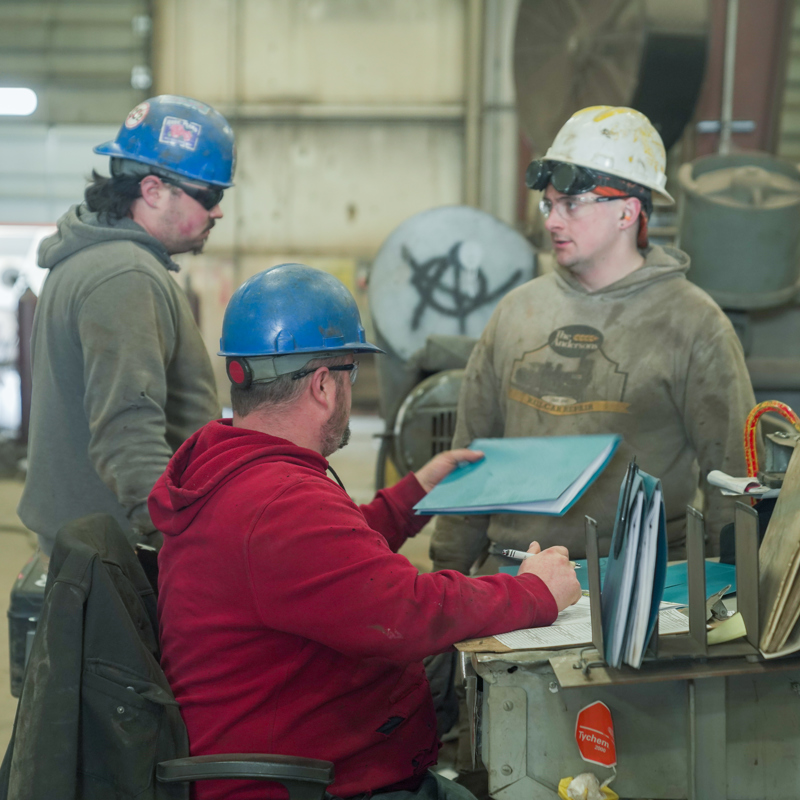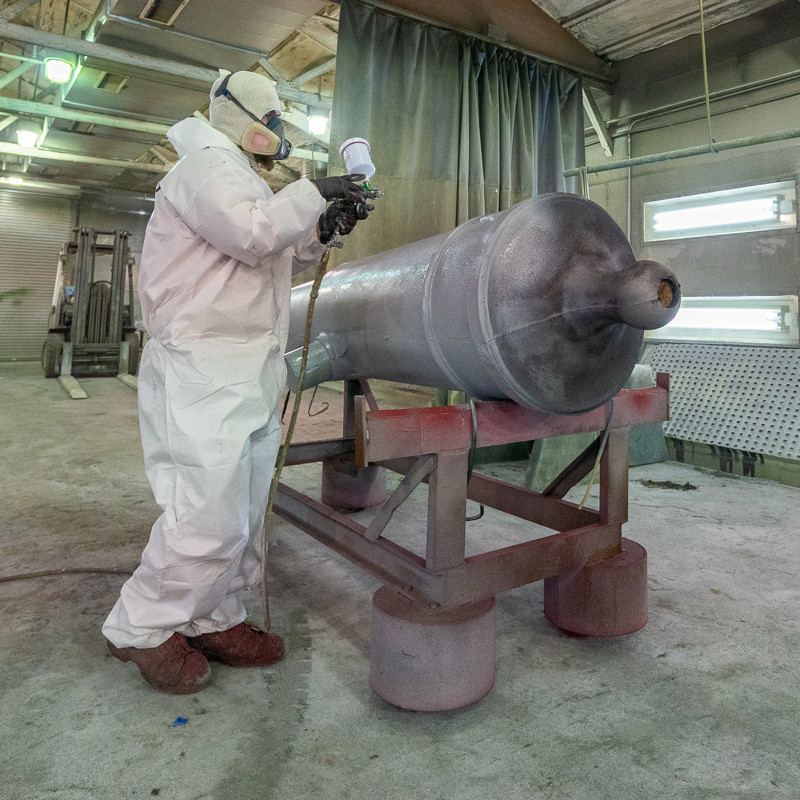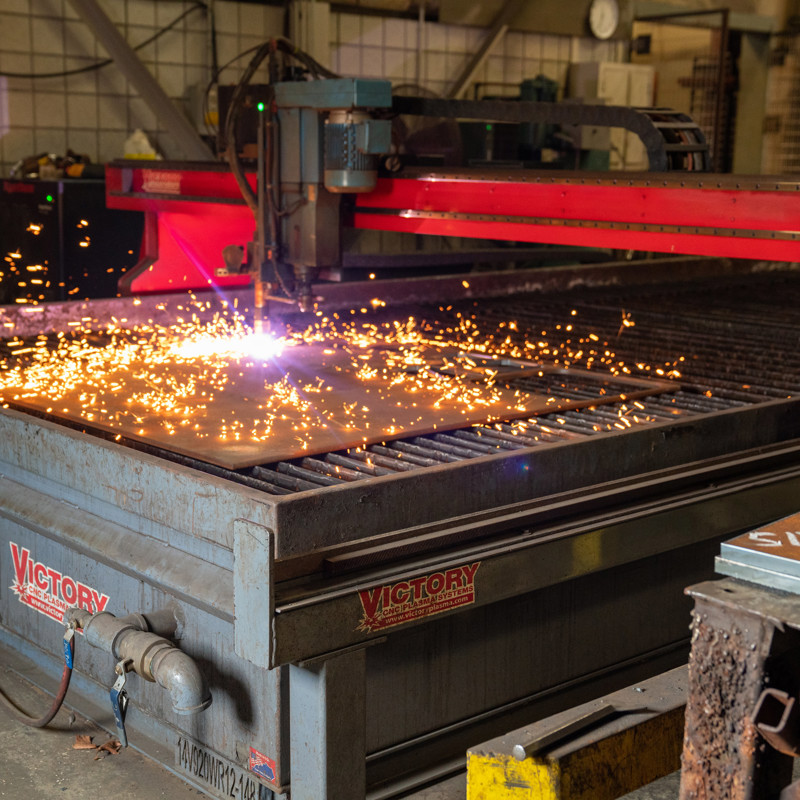 DB500 is a registered trademark of MMLJ, Inc.